Distributing Data in 6 Steps¶
Note
This quickstart is focused on using the Discovery Environment to upload your data. For more information on alternative methods for data management, please refer to the Manage Your Data section or the Data Sharing page.
Log into the Discovery Environment.

Open the Data icon on the left.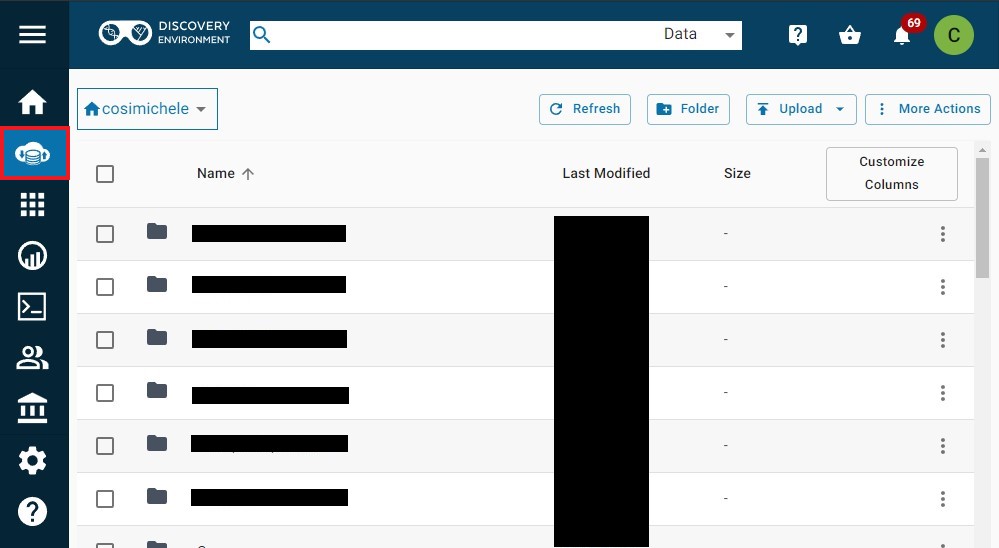 3. Click the Upload button on the top right; in the dropdown menu that appears, select the preferred upload method (Browse Local or Import from URL). Additionally, you can also view your upload queue.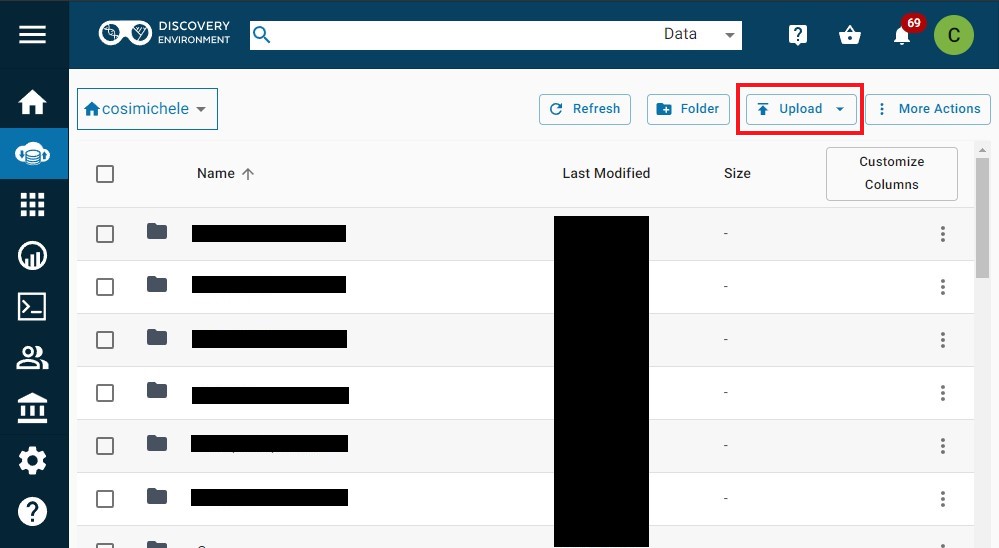 4. Once your file(s) is uploaded, click on the ellipses (3 dots) on the right of the file. This will open a dropdown menu with a number of options; Choose Share.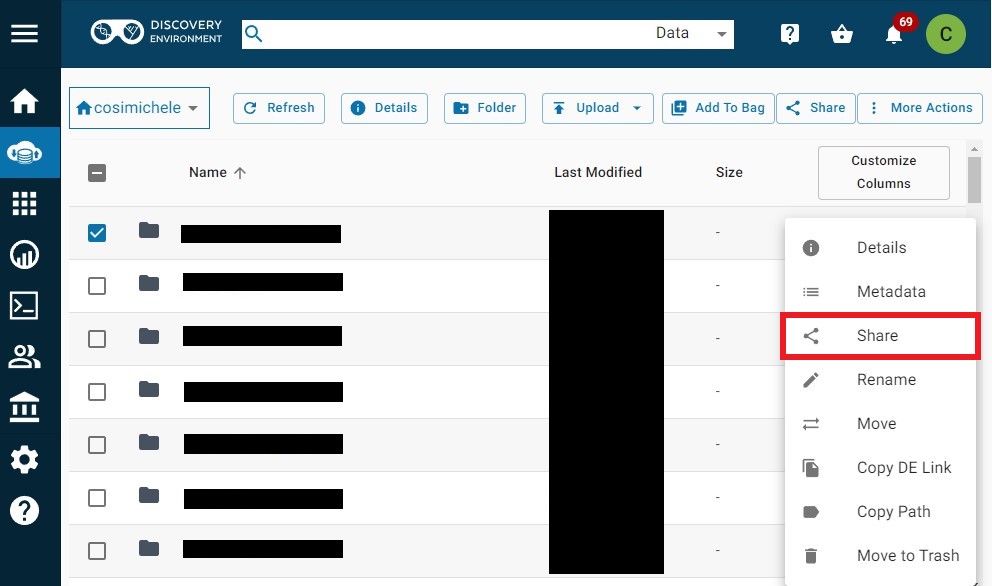 5. In the Share window, choose which CyVerse collaborator to share with. If your collaborator is not a registered CyVerse user, choose anonymous.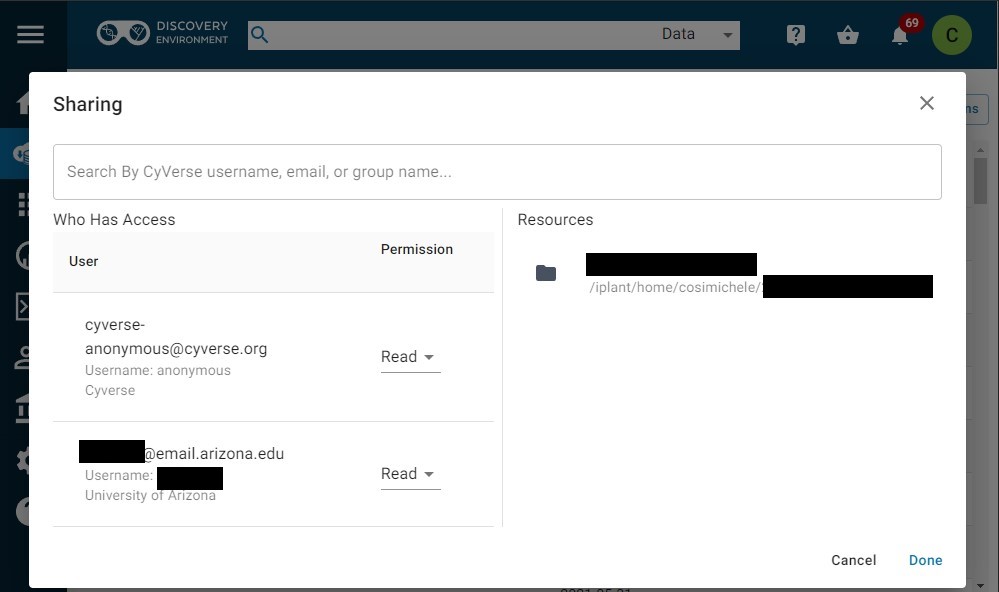 6. You can also generate a public URL for files, making it easier to share your files. To do so, click on the ellipses (3 dots) on the right of the file, and click Public Link(s). A window will appear with the generated URL, which collaborators can use to download your file.
Warning
Generating a public URL works for files, not folders! It is suggested to compress large numbers of files prior to sharing them.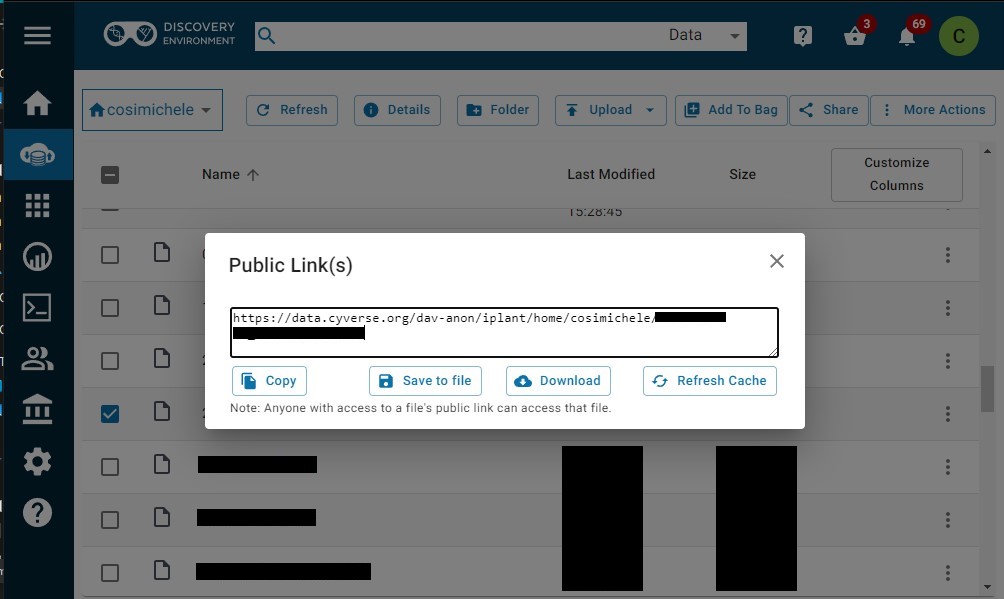 ---
Last update: 2023-11-30